#workshopwednesdays with Trouble Bound HRC
This week for #workshopwednesdays we crash a chilly winters night beer session with the West Auckland based Trouble Bound HRC.
We pulled up a chair and got to know the boys of Trouble bound the best way possible.. over a box of beers.
Founded in 2010, Trouble Bound stemmed from a group of mates tied together with a passion for pre '72 American machines.
 It was quickly apparent that TB was much more than your typical hot rod club. The guys are a tight nit group, with many a story to tell - most including road trips and one too many beers. A "drinking club with a hot rod problem" as one of the members fittingly described it.
The lighting bolt stuck after the club leader Shane had scribbled it on a napkin while traveling via ferry between the two islands of New Zealand. After some beer driven motivation, it was straight off the boat to get it inked on Shane's leg.
What better way to break away from they old boys and the dated ways of their clubs. TBHRC was created to do it how they want, keeping it fun with a bunch of young like minded crew.
 We were blown away walking down the driveway, 1st being greeted by this '54 chevy Be Lair.
Then the big 59' Ford Country sedan & 58' Chevy Be Lair. More on these cars soon.
 The location for this weeks meet was Trouble Bound member Alex's workshop.
Having a Dad who is a local legend building engines - from street to full on race, meaning the workshop has no shortage of impressive machinery.
Next week we take a closer look at the vehicles of Trouble Bound, including Alex's mid build Model A pick up, sporting a high power small block Chev.
Thanks to Hank for keeping watch while we got to know the boys..
and more on the cars of Trouble Bound HRC coming soon.
---
Also in THE EARNEST WORKSHOP BLOG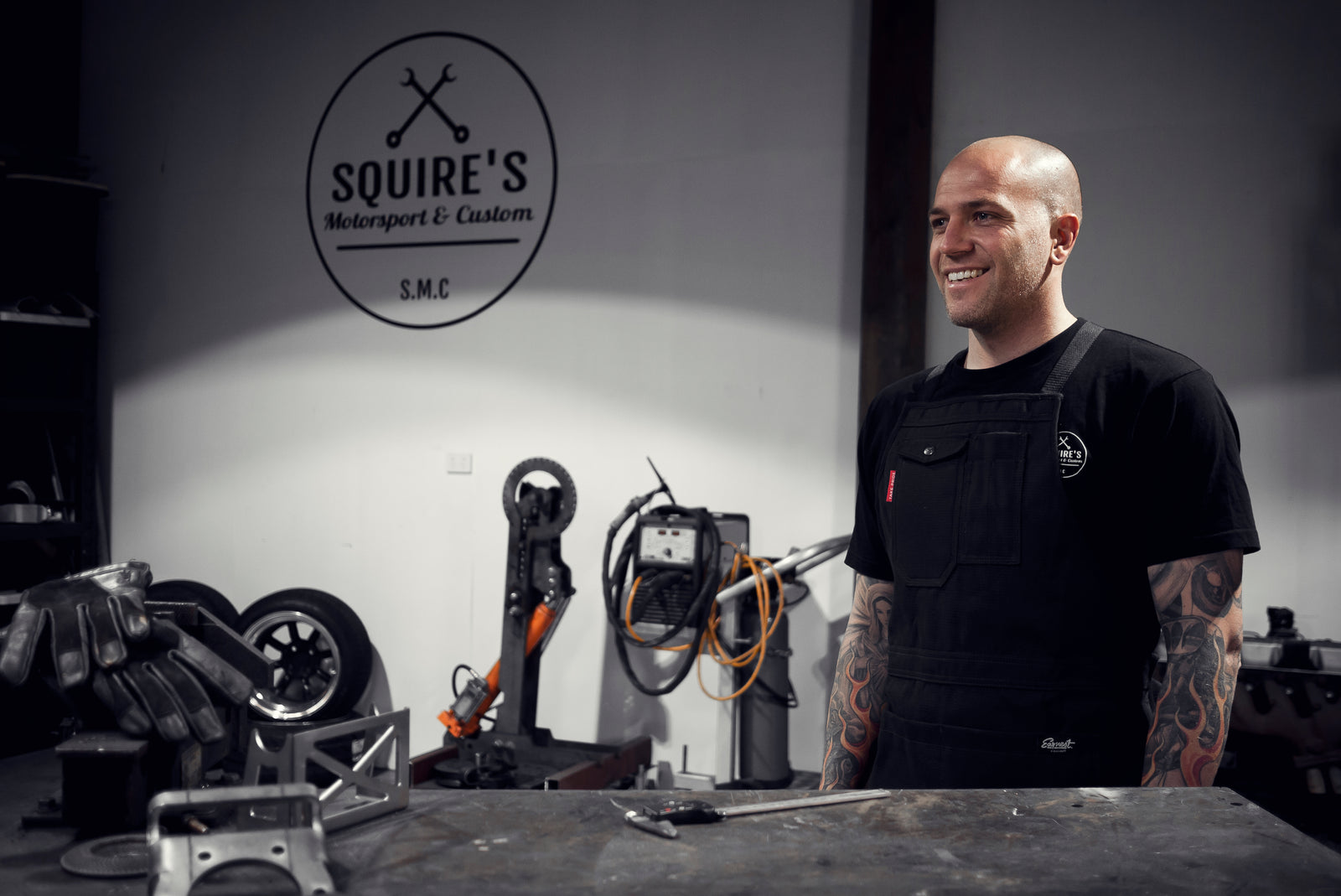 Ever wondered how our Squire workshop apron got its name? Kiwi motorsport fixture Mike Squire might have some idea.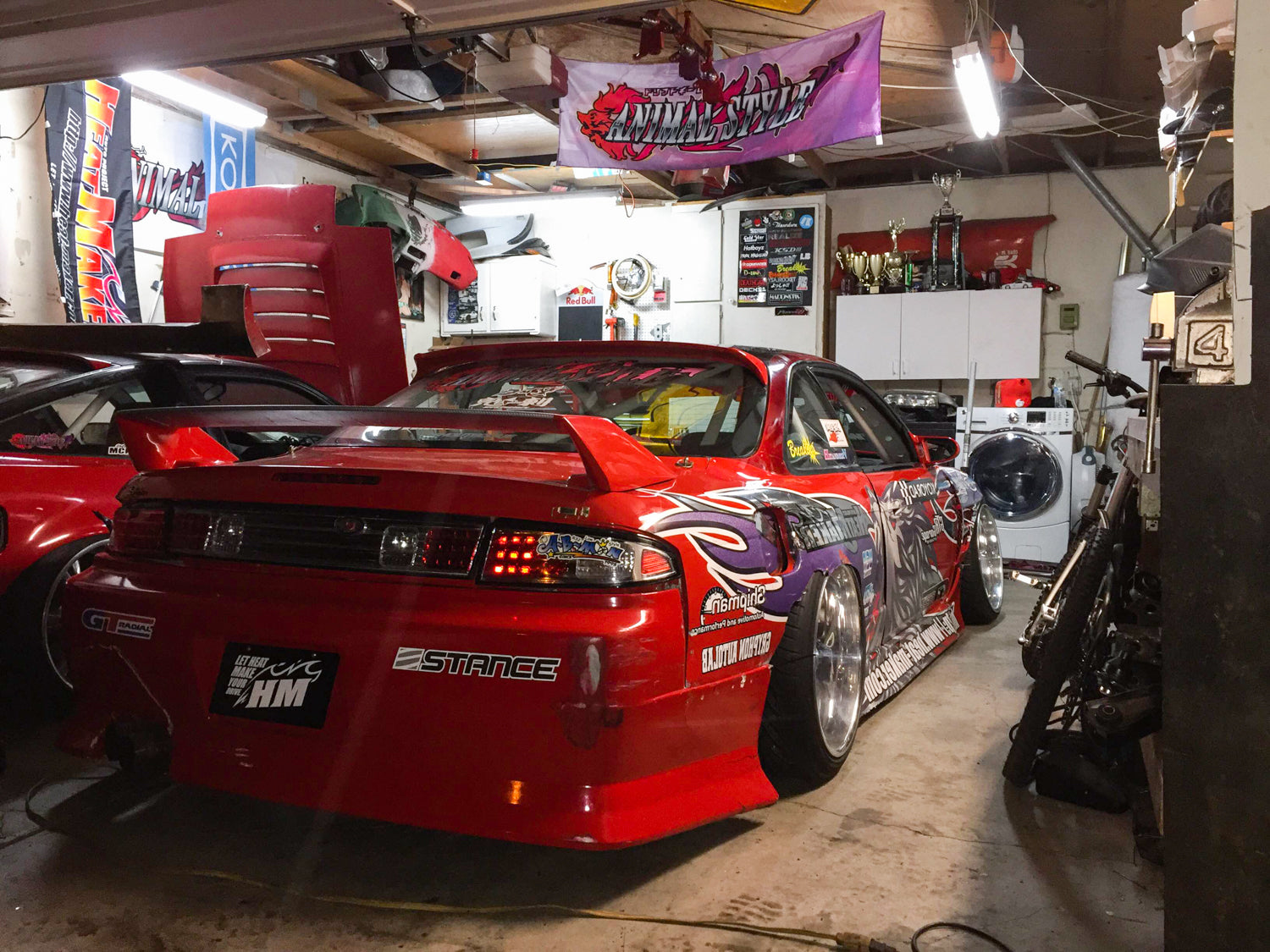 It's the feeling of driving that has lead Julian to spend his nights tucked away in the workshop building some of the wildest machines you are likely to find at the track.
"If I'm not creating something, I feel like something is lacking in my life." Meet the hands and mind that is Sam Haring.