#workshopwednesdays - The Wrap Shop
We tracked down what turns out to be one of the most mysterious workshop spaces in New Zealand for this weeks #workshopwednesdays visit.

This mystery can be partly credited to the super clean and crisp pictures that have been revolving the web, without anyone really knowing where the space is, and the rest credited to the fact that the space hasn't even officially opened it's doors for trading yet.

We sniffed out Dave, the owner of this super clean space and popped on over to get an inside look on what is easily the crispest workshop in the country.

On this particular night we were lucky enough to be greeted by the unmistakable air-cooled rumbled of this 911 Carrera.
Usually when one speaks of a workshop with character, it's a space cluttered full of years of memorabilia and parts. Quite the opposite is found in Dave's shop however, a spotless space which speaks for the work which is carried out within it's walls.

The '84 911 popped in for some final detailing, consisting of the traditional Porsche side strips which Dave was busy cutting away.

It's refreshing to see a shop so minimally set out, and when taking a walk around, it's obvious a lot of thought and effort has been spent on details which many look over so often.

Dave's been making use of Earnest wear from the get go.
After a solid amount of snooping around, we said our goodbyes and let Dave get back to work. Time to get back to our workshop and do some cleaning..

Thank's to Dave for letting us into his spotless shop and letting us tramp our dirty shoes all over it. We are excited to see what the future holds.
---
Also in THE EARNEST WORKSHOP BLOG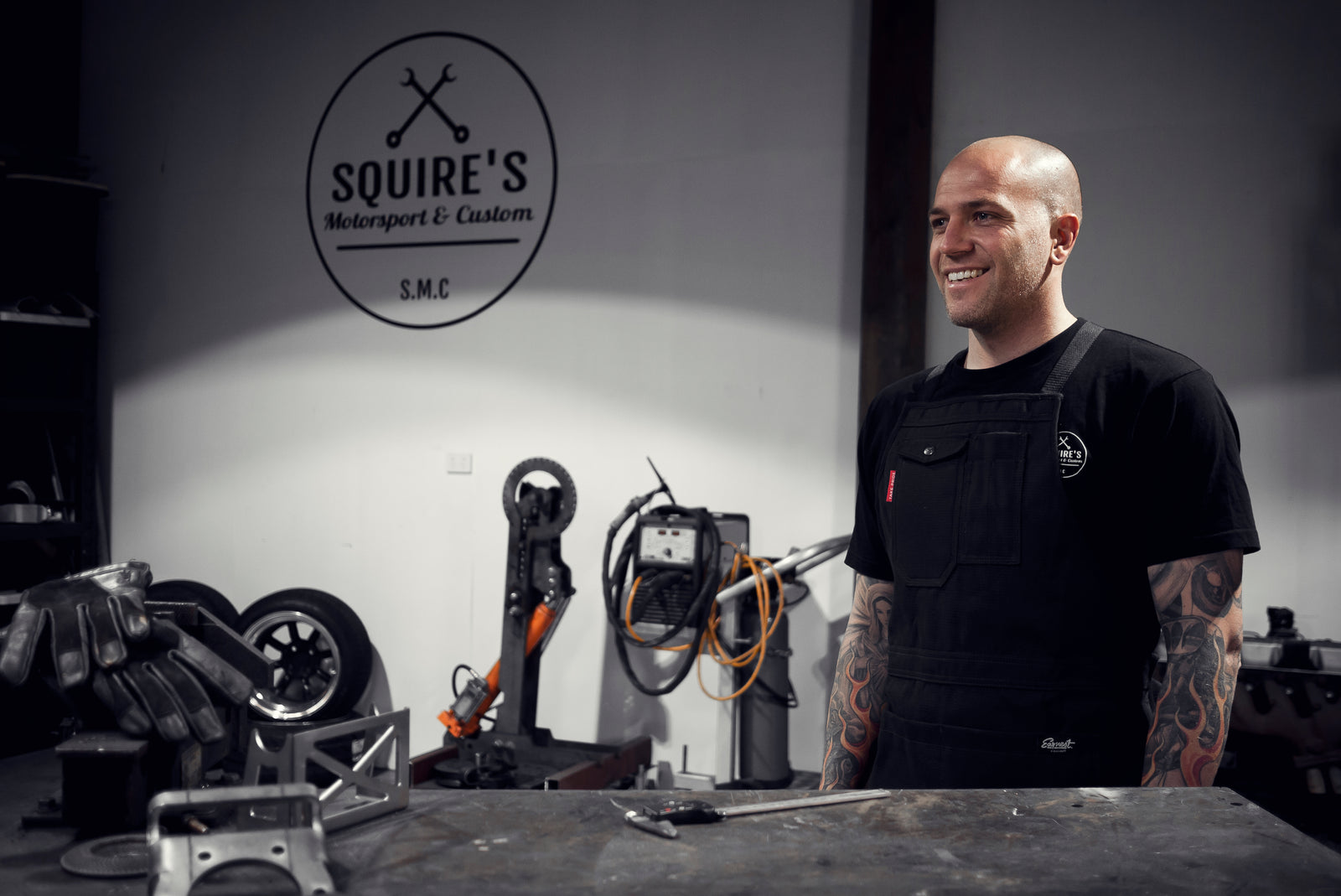 Ever wondered how our Squire workshop apron got its name? Kiwi motorsport fixture Mike Squire might have some idea.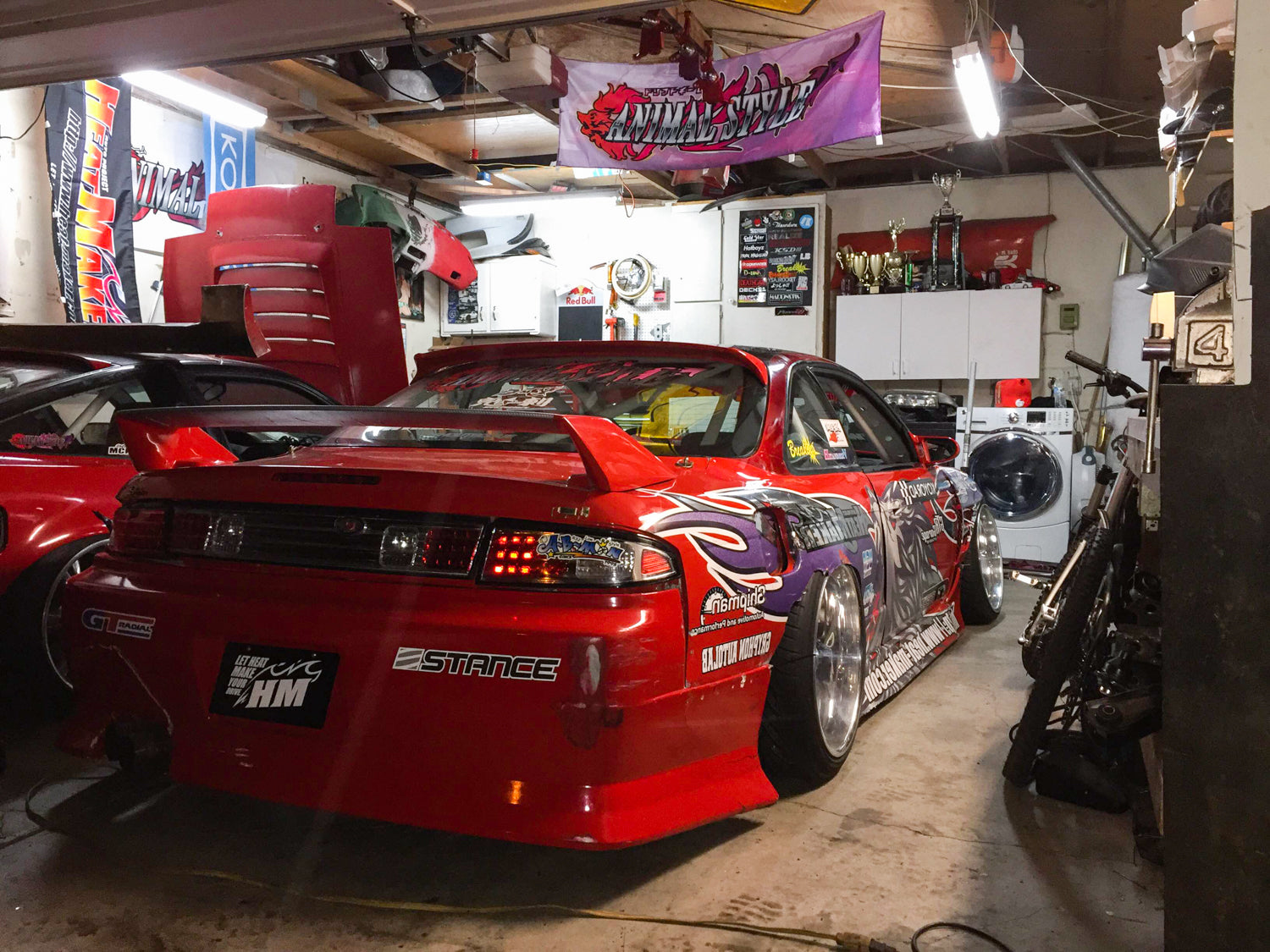 It's the feeling of driving that has lead Julian to spend his nights tucked away in the workshop building some of the wildest machines you are likely to find at the track.
"If I'm not creating something, I feel like something is lacking in my life." Meet the hands and mind that is Sam Haring.