CLAY CLASSIC WRAP UP
Let's start this story off by trying to cut it much shorter. It was about 8 month's back that Nigel from Engineered To Slide flew across the ditch to the Earnest Workshop for the NZ premiere of FLATS. The day after the screening we had a day to kill and we'd heard through some friends that an old buddy had been messing around with flat track stuff at his family farm. We knew Nigel & Dean would be into it, and we sure as hell wanted to give it a try, so a call was made and Sam Smith had us over to his farm to spend one cracker of a day on his freshly built dirt track. The bug bit big time.
Fast forward eight months, Sam's been putting some serious hard yards in at the farm and the team here have been making regular visits out to the Smith's residence... for good reason too. You see, flat track stuff is pretty much non-existent here in NZ and bar the odd speedway night, there are stuff all options for guys that want to blast their gear around an oval.
While the original dirt track was a blast, it lacked the grip, speed and consistency that we knew we all wanted after a day spent of the loose dirt. To remedy this, you'll now find the original dirt track has a much larger, much harder, freshly built short clay oval as its neighbour to share the paddock with.
Countless days of digging, grooming and smoothing have been carried out at the farm during the creation of the clay oval and we'll go through the creation and preparation process in a later post. For now, let's just reinforce just how much of an absolute legend Sam is, and appreciate how many helping hands went into the creation of this glorious orange piece of clay.
So, Smith's Farm now has the fresh clay oval to go along with its supercross track and original dirt oval, now it's just up to us to break it in for the first time. To celebrate this momentous occasion, we thought it'd be a grand idea to invite some of New Zealand's best riders from all corners of two wheeled motorsport to the farm, thus the first annual Earnest Clay Classic was born! Oh, there was no way Nigel was going to miss it either and it didn't take a whole lot of convincing before flights were booked and he was on his way back over from Melbourne.
Come early Saturday morning, as the paddock was filling with bikes at an alarming rate and some very familiar faces were wondering around the pits it became obvious that we weren't the only ones chomping at the bit to get stuck into the clay. In between all track prep, we had been furiously lacing 19 inch rims to bikes and lowering suspension to suit and we definitely weren't the only ones with some serious builds turning up for their first laps on the clay. It just goes to show how badly New Zealand has been hanging out for some local flat track stuff to get going.
Before we get stuck into the day, now might be a good time to give you an insight into Sam and just how we have managed to get a group of guys that combined hold over 30 national titles in one place.
Sam has a long history in both Road Racing and Motocross, but in recent years switched his focus to four wheeled machinery. He still returns to the family farm whenever he gets the chance and after building tracks like this we can understand why. Mr. Smith himself (Bernie, Sam's dad) has an even longer history in the NZ road race scene, and it's with this that the Smith's put out the call to all the legends they had met along the way.
Now when we say legends, we really mean it. The guys standing at the mornings briefing would have done more laps on a bike than there were sheep here in NZ (and for most of those you could bet they were in the lead). Andrew Stroud, Jason Bunyan, Sloan Frost, Dave Cole, Mitch Rees, the list goes on. When we mentioned that it wasn't a competition, the outburst of laughter indicated that we were in for a good day.
The Auckland weather had already treated us to the light sprinkling of water that the track loved, so once the trucks had finished their laps packing the clay we were good to go. No one wasted any time to get out for their first laps and within a few minutes the pace was already far faster than we'd ever imagined. The clay was good.
Countless laps went down over the morning session and with everyone dialing in their tyres and suspension the pace just got faster and faster. Clay burned/grazed skin started to become the norm, with guys pushing so hard. Pulling out those old leathers wouldn't be the stupidest idea for the next one we're thinking.
Sal's Pizza Wynard Quarter threw on a feed that only having this much fun would require. As we sat back enjoying the cheesy goodness, I think most of us only just started to soak up and appreciate what was happening in front of us.
As tradition goes, it wouldn't be a day at Smith's Farm until Bernie had pulled out some old machinery from his shed, including the legendary methanol fuelled Pre-Unit. The solid rear end didn't stop the team from jumping on and sharing some laps around the oval - with Sam hot on our tail.
The loose surface of the track started to naturally sweep away exposing some seriously hard clay. It didn't take long for a blue line to start developing and the new tarmac-like grip made for another level of corner speed.
Full of pizza and with everyone back into the swing of it, the checkered flag was found and some makeshift mid-afternoon grudge matches went down.
There's got to be something said for flat track and its ability to bring guys together from all different corners of two wheeled motorsport. Even guys like us that originally started sliding around on four wheels instantly felt how it relates and even you sitting at home can appreciate the skills needed to slide a bike on a track like this.
It's safe to say that the first ever Clay Classic at Smith's Farm was more than we think anyone that attended was imagining. I mean, the ingredients were all there and with everyone so willing to help out it wasn't long before we could all give them a good stir. With the first day at the farm a classic, you can bet there is more than a handful of guys already out there tweaking setups and getting stuck into new builds for their second shot at the oval.
To everyone involved in the Earnest Clay Classic at Smith's Farm, thank you. Here's to the next one!

Photos:
Jason Haselden - http://alphaimagery.photoshelter.com/
Roo Wills - http://stayclassy.co.nz/
---
Also in THE EARNEST WORKSHOP BLOG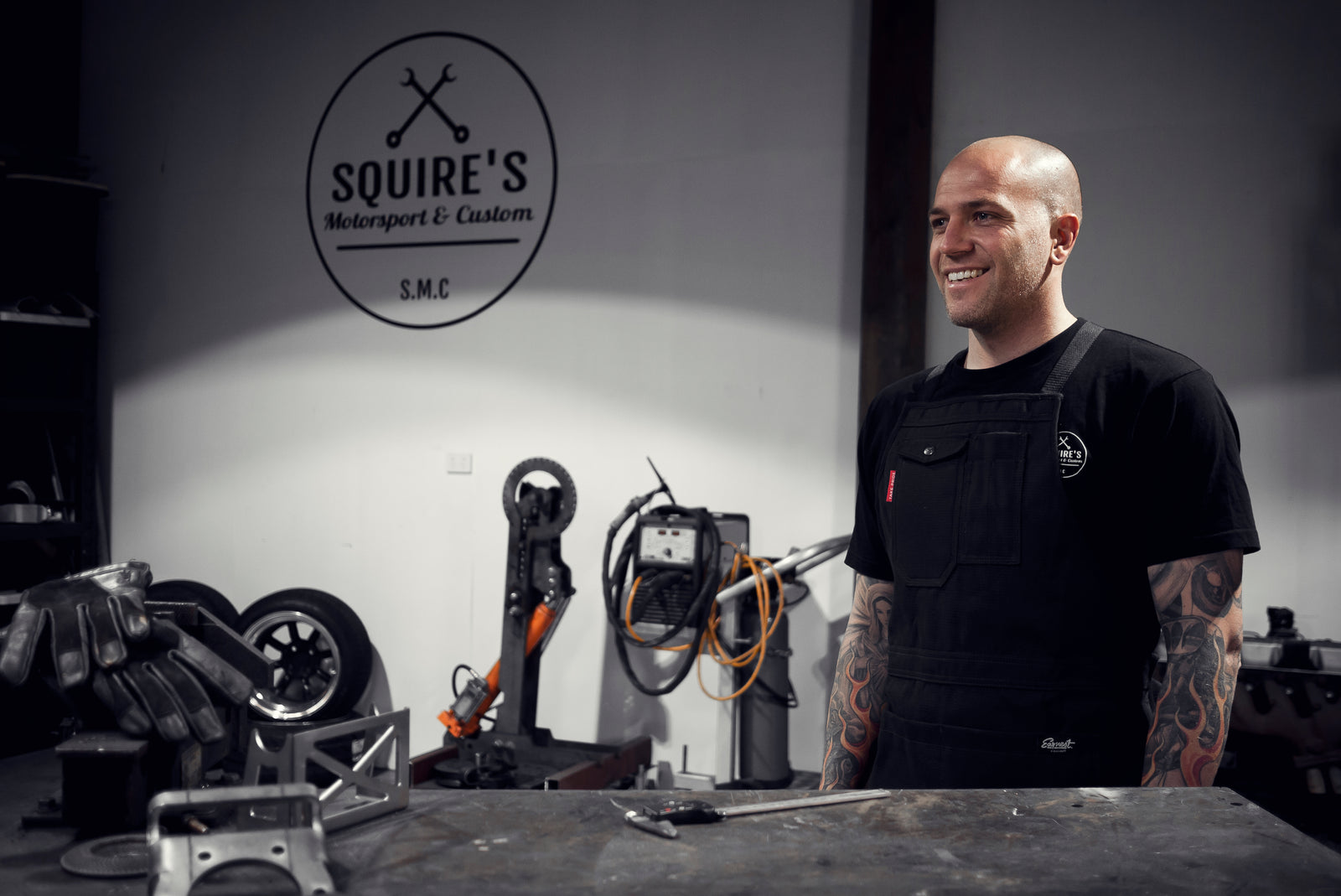 Ever wondered how our Squire workshop apron got its name? Kiwi motorsport fixture Mike Squire might have some idea.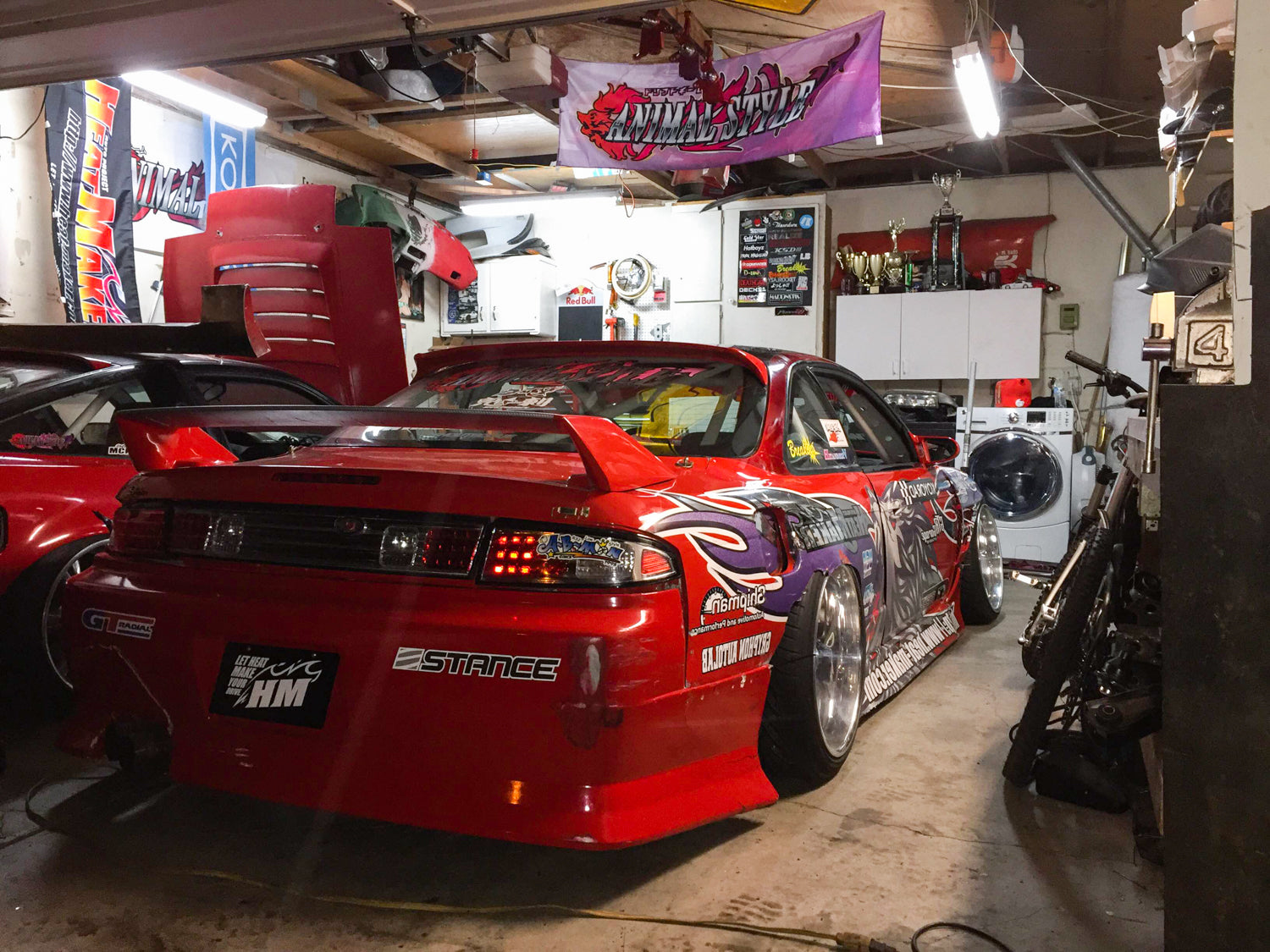 It's the feeling of driving that has lead Julian to spend his nights tucked away in the workshop building some of the wildest machines you are likely to find at the track.
"If I'm not creating something, I feel like something is lacking in my life." Meet the hands and mind that is Sam Haring.